MyTenancy gives you 24/7 access at a time that suits you - you don't even need to pick up the phone. All you need is internet access and complete a simple registration process.
Already registered for MyTenancy?  To access your MyTenancy account please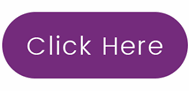 MyTenancy offers many services including the following:
Pay your rent online with Allpay
View your rent statement
View your repair order history
Report a repair online
View the personal information we have about you
View a breakdown of your rent charges
To register for MyTenancy please complete the form below then press SUBMIT.
 If you need more information about registering for MyTenancy and how to use it, please download our handy leaflet at the bottom of the page.