42 homes in the Southall area of the London Borough of Ealing.
Registered Office: 8 Waldegrave Road, Teddington, TW11 8GT
Complaints
If you would like to make a complaint with Water Tower Co-op, please see a copy of the co-op's current policy below in 'related files'. This policy has been reviewed in 2020 to ensure compliance with the Housing Ombudsman Complaints Code 2020. The self-assessment form is also included in the files to evidence compliance. If you have any questions about this, please contact us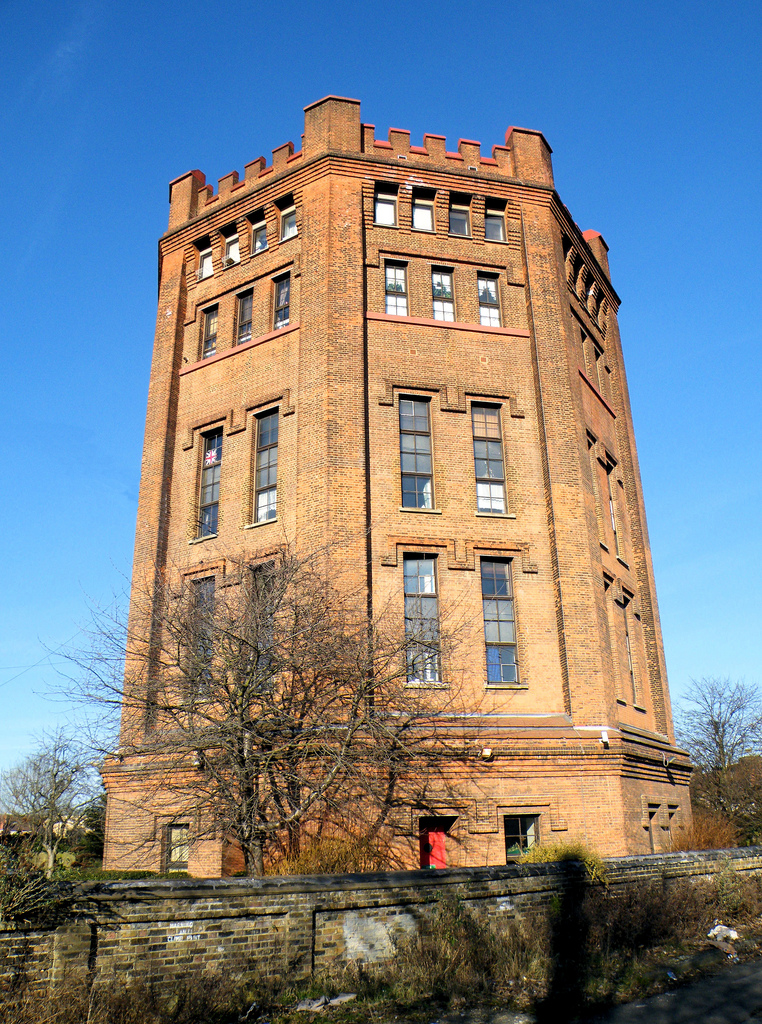 BACKGROUND OF WATER TOWER HOUSING CO-OPERATIVE (WT)
Early days of voluntary action
The history of WT, founded in 1978, dates back to the mid 60s. The Freeman Syndicate was set up to run a range of voluntary co-operative activities. The Freeman Syndicate Fun Club was run by volunteers on every Friday evening until the early 70s in the White Hart pub in Southall. Folk, jazz, blues, poetry, comedy and drama were mixed with politics and planning new projects. A large van owned by the Syndicate was used for weekend trips and moving members between homes. Occasional concerts were promoted and, with help from Syndicate volunteers and funds, a West London magazine was produced. Many Syndicate members could not find decent affordable housing and several years of discussion led to the formation of Middlesex Housing Association (MHA) in 1969.
First attempt to house 54 people for only £10,000
The first MHA proposal, in 1969, was to lease the long-empty Railway Workers Hostel in Southall. This was to be converted into flats, a communal space, restaurant, laundry, shop and a crèche to house 54 people at a cost of £10,000. Voluntary, self-help building work was planned to make this possible without any Government subsidy. Unfortunately British Rail did not lease the building to MHA and it was left derelict for many years.
Towering ambition
MHA members looked for other exemplary projects. The most challenging and exciting proposal in 1974 was to convert the redundant Southall Water Tower. The North Surrey Water Company had stopped using supplies from the 260,000 gallon tank in the water tower in the 60s. They wanted to sell the site, but it had been Grade 2 listed as of historic and landscape interest because of the unusual castle appearance of the tower – built in 1903. This restricted the value and scope for re-development of the tower and surrounding land, including two houses, a workshop and five garages.
Bargain for sale at £100,000
Numerous proposals were made for the site, which was offered for sale for £100,000 but none were commercially viable because of the listed planning restrictions. Lack of security at the vandalised empty site worried the Water Company. They feared that children might climb up within the 80 foot high tower, risking death from falling. They asked Ealing Council to make use of the two houses, but the Council refused unless the Company renovated them first.
An offer they couldn't refuse
MHA had already approached Ealing Council for empty properties and agreed to negotiate directly with the Company. The Company was relieved to be offered a solution to their security problem, leasing the site free, prior to MHA buying the site as soon as possible.
Secure at last
The first step to secure the site was to make basic repairs and quickly move 8 people into the 2 houses. Two local mechanics who maintained MHA vehicles moved into 3 of the garages to provide day-time security. MHA used the other garages and workshop to store furniture and building materials for supply to members.
Planning for the future
Many options for the site were discussed, including recreating the arts and entertainment activities previously provided in Southall by the Freeman Syndicate Fun Club. It was decided to set up WT Co-op to bid for Government subsidy to house singles and couples in the tower and families in newly built houses on adjacent land. MHA worked with Society for Co-operative Dwellings (SCD) development officers who made funding applications and acted as project managers. Prospective tenants living in temporary housing worked for several years with SCD architects to agree detailed redevelopment plans with Council officers.
37 flats for 54 people costing £1.3m completed in 1984
WT Co-op became eligible for funding and bought the site for only £38,100 in 1978. Shortage of Government cash delayed the start of the 2 year, £1.3m building contract which was finally completed in early 1984. Ken Livingstone, Leader of the Greater London Council, officially opened the Co-op at the end of 1984.
Proposals for family housing next to the tower
In 1983 the Co-op won planning consent to demolish all buildings except the tower on its own site and to extend into the adjoining Gas Works land to build family housing. £530,000 was allocated for the first phase of this scheme in 1984, but it did not proceed due to fear about pollution spreading from more distant parts of the Gas Works land. Proposals for decontamination and redevelopment of the whole of the 70 acre Gas Works site began in 1984. To date, there has still been no land restoration or new building on this 70 acres.
Major repairs to flats in the tower
The flooring and heating systems originally installed were unsatisfactory, so £700,000 of grant was used for replacement work and redecoration completed at the end of 1991.