27 Homes on the South Bank of the River Thames, between Waterloo and Blackfriars Bridges
Registered Office: 8 Waldegrave Road, Teddington, TW11 8GT
Palm Housing Co-op's contact for housing management enquiries at Co-op Homes is Zoe O'Higgins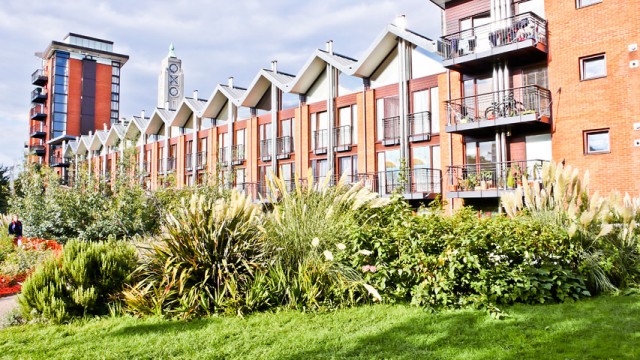 To access the Members' Area you need to be a member of this co-op. Please log in with the User Name and Password which has been issued to all members by Co-op Homes.
If you have forgotten this or are a new user please contact us. 
Palm was completed in 1994 and officially opened by the Rt Hon John Gummer MP, Secretary of State for Environment in February 1995. Palm has 27 homes – 10 family houses with gardens, 5 two-bedroom flats and 10 one-bedroom flats with a proportion of wheelchair user accommodation and some flats designed specifically for active older people. Awards The Royal Fine Art Commission & Sunday Times building of the Year Award 1995 (Joint winner) RIBA National Housing Design Award 1995 RIBA Regional Award for Architecture 1996 The Civic Trust Housing Award for Best Housing Development 1996 The homes were built by Coin Street Secondary Housing Co-op, which leases them to Palm. Palm's properties will not be for sale at any time to its members nor to any outside organisation or individual. Half of Palm's vacancies are let to people whose names are put forward by Southwark and Lambeth Councils from their housing waiting lists. The other half are let to people who have applied to the Coin Street Co-op's Joint Housing Register directly (telephone 020 7021 1600, email housing@coinstreet.org ). In both cases the Co-op makes the final decision about who will be made a member and offered a flat.